Post by saelorn on Oct 5, 2015 21:41:38 GMT -8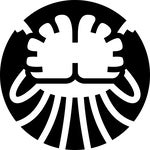 A game in which players take on the roles of imaginary characters...
That's my definition of a roleplaying game. It's a game in which the players take on the roles of imaginary characters. It is possible roleplay in games that aren't intended to be roleplaying games, just as it is possible to not roleplay in games that are intended to be roleplaying games. But that's besides the point.
Wonderful. I'm glad we're all in agreement, at least this far. I would much rather say that Simulationist systems are highly conducive to role-playing in a way that Narrative systems are not.
My point stands. It is much easier (for me) to take on the role of an imaginary character, if that character inhabits a world which follows knowable (to the character) rules of internal causality rather than unknowable rules of narrative causality. That the character can do this is
one
way that Simulationist games are conducive to role-playing, in which Narrative systems are not conducive to role-playing.
I'm not saying that this one merit is the be-all and end-all of all role-playing everywhere, but it is one thing about Simulationist systems that is very important to me - important enough that I require it of any RPG in order for me to consider it playable, and important enough that I think it warrants distinction between systems which exhibit this merit and ones which do not.
There are other merits, though. There are ways in which, for example, FATE is more conducive to role-playing than Pathfinder is. For one, you spend less time looking up obscure rule interactions with FATE than you do with Pathfinder, so you get to spend more time actually (role-)playing. For another, breaking that play-time up into actual minutes and seconds, you spend far more of the game actually inhabiting the character and making decisions with FATE, where Pathfinder spends more time counting modifiers and applying dice math.
So there are ways that a Narrative system might be
more
conducive to role-playing than a Simulationist one,
if
(for example) you prioritize speed of play and mechanical simplicity above the need for the characters to inhabit a knowable causal reality free of narrative influence.