Post by stork on Jun 26, 2017 19:20:03 GMT -8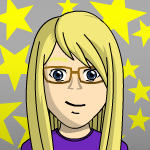 LotL is mostly remembered for its corny special effects and acting, but it really was a show ahead of its time, and one that introduced some pretty damn deep concepts for children's entertainment. Especially in the 70s.
Alternate universes, time/space anomalies, creepy talking skulls, invisible roaring angry gods, cosmic entities, strange technology that controls all aspects of a pocket dimension, recursive dimensional space (the characters once climbed a mountain to try to escape the Land, and, through a telescope, saw their own backs on a mountaintop across the valley!).
And then there's the whole story with Enik, the intelligent sleestak. He was out of his time as well, and was convinced that the monstrous sleestaks where his evolutionary ancestors. Then he finds out that HE is the ancestor. The horrible degenerates were his
future
. That's powerful stuff in a kid's show, IMO.
The writers even made up a language for the ape-like Pakuni. Everything Cha-Ka and his family said meant something. It wasn't a complete language, they didn't go Tolkien on it, but it was complete enough to write dialog with.
Also, big names in sci-fi contributed stories... Walter Koenig, D. C. Fontana, Larry Niven, Ben Bova... even Harlan Ellison wrote a script that was ultimately not produced... HARLAN FREAKIN' ELLISON wrote stories for a kid's sci-fi/fantasy show!!
Honestly, I attribute LotL for making me the geek I am today. Yeah, the special effects and the acting were corny as hell, and almost unwatchable by today's standards, but it made my little mind warp in ways that affect me even today!
That movie was a damn disgrace. Land of the Lost deserved SO much better.
Years ago I read an article in Smithsonian Magazine (when magazines were a thing) talking about this
Evolved Dinosaurs
Though I couldn't find the original article, It does sum up many of the points I remember. Do these guys look familiar?