Post by Deleted on Jul 8, 2017 2:20:14 GMT -8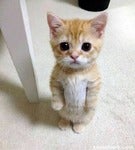 If you don't like dice-fudging or any kind of narrative or setting alterations just don't fucking do it! How fucking hard is it to wrap your head around that incredibly simple notion.
I like using simple similes to make my points because it's usually the only way to make sure everyone gets the message so here goes:
- I don't like mushrooms so I don't cook foods with mushrooms. To me mushrooms are gross (an obvious subjective opinion) so I don't eat them.
- You like mushrooms so you do include them in your meals because for you they are a valued part of a tasty dish (an other obviously subjective opinion).
So I ask you, "anti-cheaters" which one of us is right? Me and my dislike of mushrooms or you and your liking for mushrooms. And keep in mind, by your own logic and approach to "debate" there can only be one true and valid opinion. So which is it?
And don't try to weasel out of it by claiming that mushrooms and food preferences are different from gaming preferences because they're not. A preference is a preference whatever the subject may be. And if you're going to counter with something about groups and such, what if my whole family doesn't like mushrooms so I abstain from including mushrooms in our family meals? Would THAT be wrong because YOU love mushrooms. Is it literally impossible for you to accept that there are people in the world who have opinions that differ from yours? One of you claimed that they've been accused of "being sad" or other some such. I have no doubt that that had nothing to do with your gaming preferences but with what frankly looks like a pathological obsession with being "right" and being literally incapable of dealing with the reality that not everyone agrees with YOU.
It's so ridiculously simple: You like approach A, other people like approach B. So don't use approach B because you don't like it, and the other people won't use approach A because they don't like it.... How much simpler could it be stated? Seriously!
In general, its not okay to deceive people. Unless we establish a specific social contract where deception is okay, it isn't. The major issue with people who fudge or cheat is that they never establish the social contract where it is okay for them to do so. They assume it was there to begin with. This was never a matter of pure preferance. It's a matter of ethics.
You can't force someone to accept that you are going to lie to them. It's a question of consent. You can't do yours and I do mine because your way is directly breaking mine. If people who fudged dice always had consent this conversation would never happen. Everyone would have already agreed and there would be nothing to talk about.
Your arguement is the sexual equivalent to, "Well she had it coming because she dresses like a harlot". Just because we are playing a roleplaying game does not mean we gave you consent. Then we can follow that up with a big abuse of a position of power. Coercing your players into accepting your demands to ignore their wishes because otherwise there will be retribution (being kicked out of the group, etc).
Society has advanced a long way to develop a "way" that is true and good. It would be nice if standing up for it wasn't lambasted as being some kind of bigot.
Edit: The part about the arguement being equivalent to was more aimed at previous comments made by other people about rule zero, which I realize in retrospect you did not make in the post I quoted. My apologies. I left it in because I feel it fits the theme of the topic, but I wanted you to know it wasn't directed at you.